Boutique Med Spa in Chicago, IL
Welcome to Lincoln Park Aesthetics – leaders in world-class cosmetic care for the skin, face, and body. Our exceptionally trained team work purposefully to provide attentive, high-quality care. We are well-known for our nonsurgical med spa services, like BOTOX®, HydraFacial®, chemical peels, cellulite reduction, and laser hair removal. Whether you are looking to soften dynamic wrinkles, refresh your complexion, or eliminate unwanted hair, we can provide an effective solution. To build your custom aesthetic plan, call our medical spa in Chicago, IL today.
Learn More
Our Aesthetic Team
Lincoln Park Aesthetics boasts some of the best and caring professionals in the Armitage-Halsted District. Our staff consists of a talented and diversely trained team of certified laser technicians, licensed aestheticians, seasoned nurses, and aesthetic surgeons. Our team has helped countless men and women achieve their aesthetic goals. We want you to love your skin, which is why we are committed to finding the right treatments for you to boost and enhance your natural beauty.
Meet Our Team
Reviews
"Cannot say enough good things about this place and Julia! If you don't know Julia, you better get to know her ASAP! I was interested in getting Botox so I made an appointment with Julia consult. Julia thoroughly explained everything and showed me exactly what to expect. Julia's approach is too keep it conservative at first to achieve the look you are going for, especially for your first time and this made me feel so comfortable because I wanted a natural look. After my injection, Julia followed up with me to make sure I was satisfied and let me tell you, I AM MORE THAN SATISFIED!  Julia is so accommodating, constantly fitting me in wherever she can. I live in the suburbs of Chicago and I will continue to travel out to LP to see Julia!"
S.B.
Yelp
"This is a long overdue review of LPA. From facials to laser -  they are just wonderful. Every person on their staff has been incredibly helpful and kind. They are reliable, responsive and truly care about their patients.  My most recent aesthetician  Jenna is just about one of the nicest and professional people I've met in a long time.. After calling the office to see if I left my ski mask there, she actually walked down the sidewalk and crunched through a major snowfall outside of their office to help me find it. Talk about going above and beyond the call of duty. I highly recommend Lincoln Park Aesthetics. You're in good hands!!"
R.G.
Yelp
"Julia Kocemba is my injector  for LIFE.  Julia immediately greeted me with a friendly smile and conversation that was never awkward. I have done Botox a handful of times at other establishments but never returned to an injector because I never felt they listened. Most aestheticians tell you what you "need" without an extensive conversation. Julia exercised scientific knowledge about anatomy and injectables that automatically made me feel comfortable. She asked me about my other experiences and centered the appointment around me.  She is patient and professional. She also has the precision of a surgeon. She shared during our appointment that she is a plastic surgery Physician Assistant as well. Her confidence induced reassurance that my results would be beautiful. I truly can't imagine trusting anyone else. Thank you Julia...for teaching me cosmetics doesn't have to be a sales pitch. Lastly, she squeezed me in LAST minute after a cancellation on the same day i reached out! Book your appointment and ask for Julia. You won't be disappointed. There are plenty of places to get Botox in the city, but I haven't come across anyone that offers the experience Julia does."
R.S.
Yelp
"If you're looking for a reliable, clean, professional med spa look no further! Lincoln Park Aesthetics is the place to go. The staff provides a warm and welcoming environment. They are always happy to answer any questions and demonstrate strong knowledge about the services they provide. I was hesitant to get Brazilian laser hair removal, scared it would hurt, but Jenna made it absolutely painless! I love my results and will continue to recommend this place to everyone! As soon as you step in you'll know you're in good hands!"
S.M.
Yelp
"I have never really been one to place great care on my skin, which was all fine and dandy in my early 20s, but having just scratched the surface into my 30s, I knew it was high-time to start investing in my skin. After seeing incredible results with Jordan from a laser hair removal Groupon last year, I decided to call upon her for my skin. My first appointment was such a great experience! Beforehand, I was feeling a little embarrassed about the lack of skin care in my past, but Jordan listened without judgement and made me feel so comfortable. I have always had dry skin and thought that buying products for "normal to dry skin" was the best thing for me, but after that first appointment, I walked away with a much better understanding that dry skin can mean sensitive skin, so the exfoliants I was using was actually making my skin worse. AH! I have only been seeing her a few short months, but I can already see such a difference. I didn't even realize how dull my skin was looking before meeting with Jordan. The dry, wrinkled-looking skin that I had just come to expect when looking in the mirror is starting to look smooth and shiny. Not to mention, when the pandemic has let up and allowed brief glimpses at a normal life, I haven't been wearing foundation while going out because the coloring of my skin is the most even it has ever been (take that, early-20s me!) I cannot recommend LPA enough and, in particular, I cannot recommend Jordan enough! If you want to look your best, it is 100% worth the investment."
A.J.
Google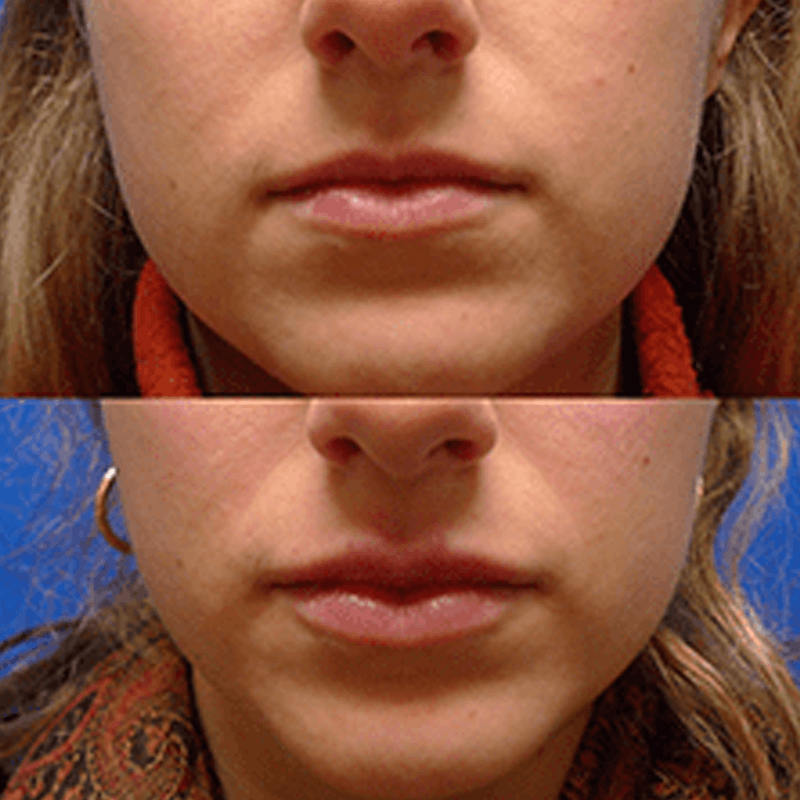 Aesthetic Gallery
Our boutique practice has been serving the Lincoln Park community of Chicago, IL for many years. Most of our patients have been a part of our aesthetic family since we opened our doors. Providing safe, unparalleled care is our top priority. To view before-and-after photos of our work, we invite you to explore our aesthetic gallery.
Learn More